Your First Appointment
At Ian Griffiths Osteopathy there is a relaxed and supportive environment and we understand that patients may be a little nervous/apprehensive if presenting for osteopathic treatment for the first time, either at our Llanelli or Bridgend clinic.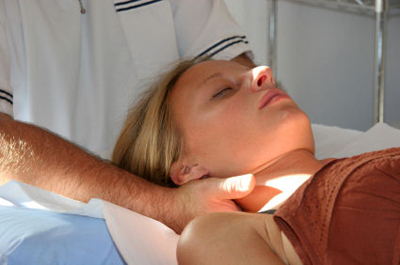 What to expect at your first appointment
At your first appointment a detailed case history will be taken, not only covering the presenting symptoms, but also previous medical history. The questions asked are an important part of the diagnostic process
A physical examination can then be undertaken for which you may be asked to undress to your underwear, gowns are provided. A biomechanical assessment is carried out and you will be asked to perform some simple movements within your capability so that we can assess mobility. Osteopaths also use other tests e.g. neurological, orthopaedic etc.
Once a diagnosis is made, this is clearly explained and discussed with you as well as a treatment plan that is specific for both the underlying condition and you as an individual patient. You are free to ask questions at any time.
Our aim at Ian Griffiths Osteopath is to create the optimum environment so that improvement can take place as soon as possible and in the safest possible way.
Advice may be given which may involve gentle exercise and self help techniques.
In general most acute symptoms/imbalances will respond to treatment quicker than chronic symptoms/imbalances.
We are registered with most healthcare providers and have a good rapport with GPs and Consultants.
About our osteopaths
Book an appointment
Patients at Ian Griffiths Osteopathic Clinics
Patients attending our osteopathic clinics in Llanelli and Bridgend are from all walks of life and can age from newborns to over 90 years of age. Although most all the patients that attend our clinics are from South and Mid Wales, we do treat a number that travel from further afield.
We are very grateful to have treated tens of thousands of patients at our osteopathic clinics over the years.
If you require any further information, please do not hesitate to contact us.
Book your first appointment