Areas and Imbalances Treated
Patients presenting at our osteopathic clinics may be experiencing one of a number of imbalances that may cause or contribute to for example:
Acute and chronic back pain
Neck pain
Headaches including migraine
Sciatica
Shoulder pain e.g. frozen shoulder
Trapped Nerves
Hip & knee pain
Arthritic pain
Joint pain
Stiffness
Sports Injuries
Muscle spasm
Elbow pain (e.g. Tennis Elbow & Golfer's Elbow)
Pain/Tension/Stress
Plantar fasciitis
Inability to relax
Carpal Tunnel Syndrome
Rheumatic pain
Fibromyalgia
Digestive problems
Circulatory Problems
What can Ian Griffiths Osteopathy help with?
Our osteopaths are highly trained healthcare professionals who have a different way of looking at things. Osteopaths are more interested in treating the person as a whole rather than just the presenting symptoms/imbalances. For example: is the neck or any other area contributing or causing the presenting shoulder symptoms?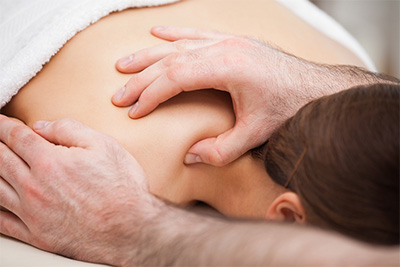 We treat more than just backs
We will always do our very best to help you with:
Back and neck conditions
Recover from bone, muscle, joint, tendon, nerve pressure, ligaments and fascia conditions.
Improve headaches, energy levels, digestion.
Restore your natural rhythms to help you release tension, improve your healing capacity and feel better
Book an appointment
Llanelli Osteopath Clinic
Bridgend Osteopath Clinic
Occupational
Due to increased time spent at the desk / computer / driving due to general increasing working demands, we are seeing more patients with neckaches, headaches, low back ache, rounded shoulders, fatigue etc.
Pregnancy
We are also seeing an increase in patients seeking help for musculoskeletal pain during pregnancy.
Preventative
Some patients like to have an osteopathic treatment in order to maintain optimum health and therefore help prevent symptoms forming.
Appointments
We have appointments available at our Llanelli and Bridgend osteopath clinics.
Book an appointment