Cranial Osteopathy
We provide cranial osteopathy at our Bridgend clinic and our Llanelli clinic. Cranial osteopathy is a very gentle, soft and effective specialist type of osteopathy which can be used for all ages.
Cranial osteopathy can be used to relieve both muscular and ligament pain, whilst also allowing any fluid tension within bony tissue to release thus helping to alleviate and prevent a variety of imbalances that may contribute to for example:
Types of headaches and migraines
Spinal pain
Tension
Digestive conditions
Neuralgia
Joint pain etc.
Although the name implies only the head is treated, any part of the body can be treated "cranially".
Cranial osteopathy is growing in popularity. Cranial Osteopaths are trained to feel a very subtle, rhythmical shape change that presents in all body tissues. This is called the involuntary motion.
Cranial osteopathy embraces all of the different osteopathic specialities e.g.
Paediatrics (babies/children)
Sports
Geriatrics (older people)
Releasing patterns of strain and stresses
The body may be able to absorb and adapt to the effects of trauma, an accident and stress over time, however, sometimes a lasting strain can remain. If the body starts to find it more difficult to adapt and deal well to further contributory factors, then symptoms may occur.
The Cranial Osteopath uses very gentle and subtle techniques to gradually release the patterns of strain and stresses that have accumulated. The aim is to relieve the current symptoms together with helping improve the health and vitality of the underlying tissues. "This treatment is extremely gentle and relaxing."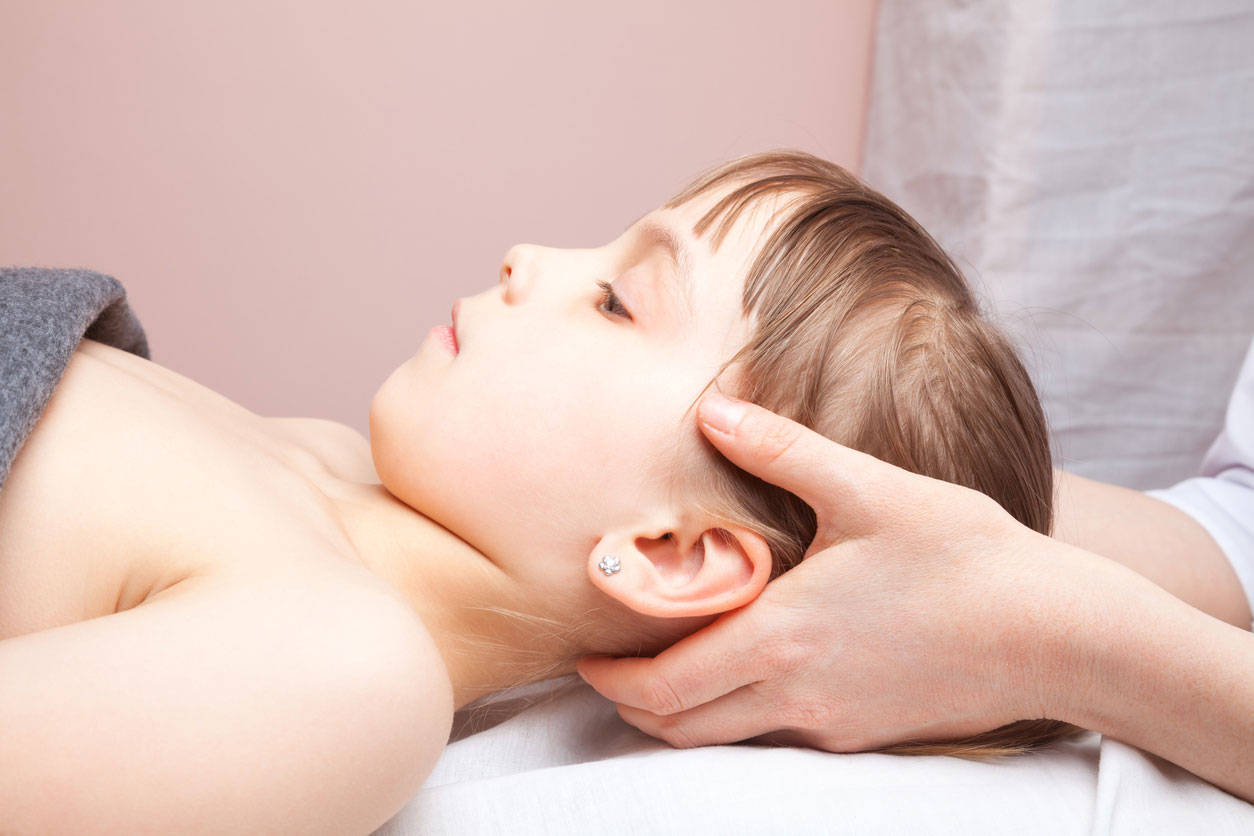 Cranial Osteopaths often see babies
We are happy to see babies for cranial osteopathy at Ian Griffiths Clinics and have many years of experience. Babies may present with:
Irritability and being unsettled
The baby prefers to be carried
Has to be rocked to sleep
Windy and sickness
Feeding difficulties
Sleep disturbances
Wakes easily and only sleeps for short periods
We also suggest that you speak to your Health Visitor, G.P. and other parents who may have consulted a Cranial Osteopath.
Is osteopathy effective?
Llanelli Osteopath Clinic
Bridgend Osteopath Clinic
Book an appointment