Welcome to Ian Griffiths Clinics
Osteopathic Clinics in Llanelli and Bridgend
How can we help you?
Covid-19 Service Update - Now Open Again
Since our temporary closure due to Covid-19 we are pleased to inform that both our Llanelli and Bridgend practices are now open again.
Before making an appointment you will be asked:
1.

Have you been asked to isolate/quarantine in the last 14 days?

2.

Do you have a high temperature or a cough or have you recently lost any sense of smell or taste?

3.

Have you been in contact with anyone with symptoms or a diagnosis of Covid-19 in the last 14 days?
Procedures we now have in place:
We have a full, detailed, and comprehensive strategy for maintaining a safe and socially responsible clinic.
Please be assured that rigorous cleaning protocols are in practice, based on the specific infection controls laid down by our governing body and PHW.
You will be required to sanitise your hands on arrival and to wear a face mask.
Your practitioner will be wearing PPE including gloves, apron, face mask and glasses.
You will need to come alone to your treatment if you can.
All relevant surfaces are cleaned with disinfectant between appointments including door handles, vinyl pillows, treatment couches, hand sanitiser, card machine etc.
You can bring your own freshly laundered towel or blanket if you normally require one for your treatment.
---
At Ian Griffiths Osteopathy, our osteopaths work to a very high standard and are all registered with the General Osteopathic Council. We have clinics in Llanelli and Bridgend and we treat a lot more than just backs.
Book an appointment
About your first appointment
About our osteopaths
Our osteopathic clinics provide specialist hands on treatment
At Ian Griffiths Osteopaths we provide specialist hands on treatment for a wide range of conditions. Firstly, a comprehensive case history and examination is undertaken. A full explanation of findings is given, together with the possible treatment approaches. The patient can ask questions at any time.
All treatment is tailor made. The osteopath being mindful what treatment approach is most suitable for both the patient and presenting imbalance at that time. To achieve the desired result – optimum health in the affected tissues, the minimum pressure is used which can be, and often is, very gentle.
Llanelli osteopathic clinic
Bridgend osteopathic clinic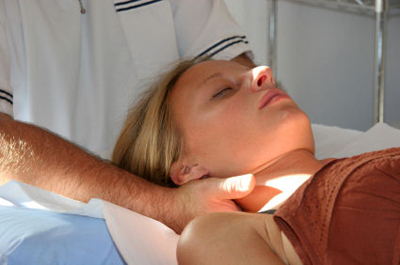 Are you wondering whether we can help you?
We are experienced and recommended osteopaths
Over 90% of the patients that attend our clinics have been personally recommended. Both the Llanelli clinic and the Bridgend clinic have excellent working relationships with GPs, Medical Consultants and other health professionals, often because they have attended for treatment themselves.
We are very grateful to have treated tens of thousands of patients at our osteopathic clinics over the years.
"...Since going to Ian my quality of life has improved immensely, my pain and discomfort is kept to a minimum and I am far more mobile as a result..."
"...after suffering a frozen shoulder for several weeks – my GP (out of exasperation) suggested that I try an osteopath. That's when the Ian Griffiths Clinic stepped in, 3 sessions later NO FROZEN SHOULDER!..."
"...Over the past years I have had the necessity to visit Ian on three separate occasions and without fail the treatment resolved my symptoms completely. Ian is a very friendly professional who finds the root of the problem very quickly..."
❮
❯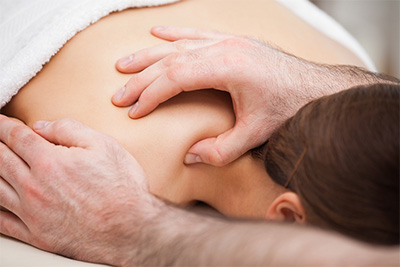 We treat more than just backs
At Ian Griffiths Osteopathy we treat a lot more than just backs. Osteopaths are highly trained healthcare professionals who have a different way of looking at things. Osteopaths are more interested in treating the person as a whole rather than just the presenting symptoms/imbalances. For example: is the neck or any other area contributing or causing the presenting shoulder symptoms?
Click here to see areas and imbalances treated
Occupational
Due to increased time spent at the desk / computer / driving due to general increasing working demands, we are seeing more patients with neckaches, headaches, low back ache, rounded shoulders, fatigue etc.
Pregnancy
We are also seeing an increase in patients seeking help for musculoskeletal pain during pregnancy.
Preventative
Some patients like to have an osteopathic treatment in order to maintain optimum health and therefore help prevent symptoms forming.
Appointments
We have appointments available at our Llanelli and Bridgend osteopath clinics.
Book an appointment
What can osteopathy help with?
We will always do our very best to help you with:
Back and neck conditions
Recover from bone, muscle, joint, tendon, nerve pressure, ligaments and fascia conditions.
Improve headaches, energy levels, digestion.
Restore your natural rhythms to help you release tension, improve your healing capacity and feel better