Is Osteopathic Treatment Effective?
"89% of patients reported an improvement in their symptoms one week after osteopathic treatment and 93% reported an improvement in symptoms at 6 weeks post-treatment."
Patient Reported Outcome Measures
National Data Collection Study
National Council Osteopathic Research, 2017
www.brighton.ac.uk
"...Since going to Ian my quality of life has improved immensely, my pain and discomfort is kept to a minimum and I am far more mobile as a result..."
"...after suffering a frozen shoulder for several weeks – my GP (out of exasperation) suggested that I try an osteopath. That's when the Ian Griffiths Clinic stepped in, 3 sessions later NO FROZEN SHOULDER!..."
"...Over the past years I have had the necessity to visit Ian on three separate occasions and without fail the treatment resolved my symptoms completely. Ian is a very friendly professional who finds the root of the problem very quickly..."
❮
❯
See areas and imbalances treated
Book an appointment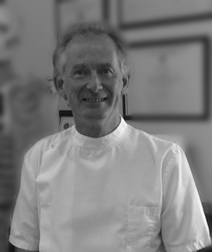 Are you wondering whether we can help you?
About Osteopathy
Osteopathy is a distinct system of healthcare based on broad principles and is a very effective form of manual therapy.